hSenid Software International (Pvt) Ltd. is a software development company with offices in Australia, Singapore, India and R&D center in Sri Lanka. It was founded in 1997 with the aim of supplying high quality software products and services to its customers world-wide.
hSenid is an Application and Service provider for the Telecom, Financial and Enterprise markets, with specialization in Human Resource Applications and Mobile Applications and also widely recognized for its reliable offshore/outsourcing capabilities.
With a staff of over 400 skilled engineers worldwide, hSenid offers the best solutions for one's business. hSenid holds a presence in 30 countries, 18 industries, 650 customers and over 350,000 users worldwide. Some of hSenid's clients include Hilton Hotels, MobileOne Singapore, Lucent Technologies, World Vision in India, Action Aid Africa, DST Telecom Brunei, Etisalat Sri Lanka, Sampath Bank Sri Lanka, Hawker Pacific Australia, major Financial Institutions, Airlines, Telecoms and Insurance Companies.
About Mr. Dinesh B. Saparamadu:
Mr. Dinesh B. Saparamadu, CEO, hSenid Software International, holds BSc and MSc degrees in IT from Bridgeport University, United States, and has several years' work experience in the US IT sector. He returned to Sri Lanka in 1996-97 to establish hSenid Business Solutions (Pvt) Ltd.
1. hSenid's expertise focuses on two main domains, Human Resource Application software and Mobile Applications. With your HR Application constituting nearly 60 percent revenues and Mobile Applications about 40 percent, do you foresee this trend to continue in next 3-4 years?
[DS] With organizations moving toward improving and optimizing their business efficiencies, we foresee high growth in our Human Resource Application market in coming 3-4 years, and this will contribute higher percentage of revenue to the group. Our main focus is in Australia and New Zealand, Asia Pacific region, the Middle East, Africa, and SAARC, where very high business opportunities and growth in HR and mobile applications have been projected.
2. Since its launch, hSenid has experienced exponential growth in terms of number of employees, office locations, and revenue. What is your perception on opportunities in the IT Applications space, specifically in the South Asia and Middle East region?
[DS] We have been growing exponentially in the Asian, Middle Eastern, and African markets. We envisage this growth to continue for next couple of years. There is keen interest from organizations to increase productivity and efficiency of their human capital; hence they are focusing on specialized human resource applications to provide this functionality. hSenid's PeoplesHR product is designed keeping this in mind.
3. Asia is considered a priority market for major global IT giants. Is hSenid focusing on the South Asian market and what are your business objectives in short and medium terms?
[DS] South Asia is in focus for hSenid, as we have good understanding of this market given our extensive client base here. Our strong understanding of the HR business domain, complemented by our cross-border experiences will further enhance our value proposition to organizations in South Asia. We plan to invest further to penetrate this market, thereby strengthening our presence. hSenid's PeoplesHR product facilitates companies to manage their business expansion in Asia easily. It provides a centrally-managed view, with locally-executed HR functions.
4. hSenid has recently launched its HRM version XV. What are the main objectives and features of this new version and how does your organization recognize the need for HRM solutions in mature as well as emerging markets?
[DS] The new version addresses core, operational, and strategic HR functions, provides business intelligence to organizations, brings in technology enhancements, as well as new module upgrades, which incorporate new HR trends such as social HR, talent management, mobilizing HR processes, and enhanced HR metrics.
hSenid provides on-premise HRM solutions, as well as an on-demand or cloud version of HR called PeoplesHR.com. We foresee a trend of mature markets embracing our PeoplesHR cloud version, whereas emerging markets moving more toward the on-premise versions.
5. What other innovations can we expect from hSenid in the near short term?
[DS] We have a well-defined product roadmap, which, with continuous improvement, is constantly being updated with new trends and customer inputs. This enhances our operational and delivery standards. We will further enhance our HR processes mobilization with Enterprise Mobility platforms, and provide third party integrations with our Core HR module to bring in greater flexibility, best practices, and offer latest technology to our customers.
6. What is your USP over the competition that has ensured consistent market and revenue growth and customer loyalty, as well?
[DS] Doing business in a global context, hSenid's core focus has been our customers' success. Our endeavor is to ensure that they attain significant efficiencies and productivity through use of our solutions. This has being achieved through our well defined work flow processors which is designed to address customers' needs and enables the organization to leverage its wealth of HR data. Our service is focused on achieving customer loyalty, supported by our 24/7 global support center.
One of the key product USPs is its capability to handle regional needs of an organization centrally. Multinationals can now manage all their HR needs from a central operation, with local execution. This empowers local managers to run operations locally, with regional HQ supervision.
7. When you implement IT solutions for medium to large enterprises, what kind of challenges do you meet and how are you best able to address the requirements?
[DS] The main challenge we encounter is resistance to change and to adopt a new system. It is important for an organization to have a dedicated team, strongly supported by a CXO, when opting for an IT solution. Success or failure of an IT system will depend on commitment from both the vendor and customer. When a new system is implemented, the organization must be prepared to adapt to the system and change their current processes to embrace new and more efficient ones.
8. Given the fact that price sensitivity and consensus is deep rooted in the Asian culture, what are the different pricing models adopted by hSenid for its IT Solutions?
[DS] hSenid provides multiple business models in the Asian market to suit different types of businesses in this region. On-premise system with license, on-demand system with a monthly subscription, and Platform-as-a-Service — a managed service, are business models which will be tailored to meet customer needs.
9. What is the next big business intelligence trend on the cards after ERP (Enterprise Resource Planning), SCM (Supply Chain Management), CRM (Customer Relationship Management), and HRM (Human Resource Management)?
[DS] Currently, organizations are looking for overall cost reduction, increase in productivity, and efficiency of their employees, with streamlined access to information along with its delivery.
After these systems have been implemented, the next area that can bring gain in efficiency and productivity is Mobile. This is not simply about mobilizing applications, but the next wave of improvements will be in the area of process mobilization.
10. Can you elaborate on security enhancement features around your applications, specifically with respect to cloud? What measures is hSenid undertaking to ensure high data security?
[DS] hSenid recognizes the pertinence of high data security. Hence, hSenid's cloud products are certified for the cloud environment; where we use SAS70 compliant environments, as well as https for data transfer.
11. Robustness and scalability are some critical factors that influence purchase in large organizations. Can you share a brief on the same from your application's perspective?
[DS] hSenid's PeoplesHR cloud system is implemented with robustness and scalability in mind, consisting of web server cluster to load balance on web servers. The web server cluster can be scalable depending on the load, while achieving high availability; also with an active-passive mode Data Base Cluster available.
Currently, we have two data centers for our online cloud application to provide better performance and high availability. Our data centers are powered by Amazon. The deployment topologies are designed for robustness and high scalability by renowned Amazon technologies such as Elastic Load Balancing and Auto Scaling application servers.
12. As CEO of a Sri Lankan company, how has your role evolved over the last one and half decades? Also, what transformation do you expect in coming years?
[DS] hSenid has seen tremendous growth over the last 15 years, where we have expanded to 30 countries, 18 industries, with more than 650 customers. My role has evolved over the last 15 years from heading a startup, to a high-growth company in the last 5 years. In the next 5 years, I see hSenid further gaining and strengthening its market share and we intend to work closely with partners to augment our business growth in focused regions.
Contact :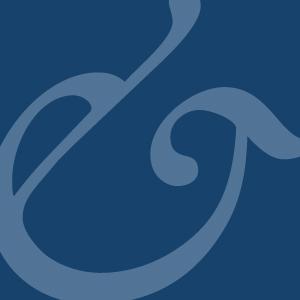 Caroline Lewis
Frost & Sullivan
Tweet